Last Friday, Aly and I were glued to BBC watching the Royal Wedding. We loved everything about it: Princes Harry and William who looked real dashing in their uniforms, the lovely hats that the guests wore, the carriages...and the bride! She was beautiful! So regal and stunning...princess talaga!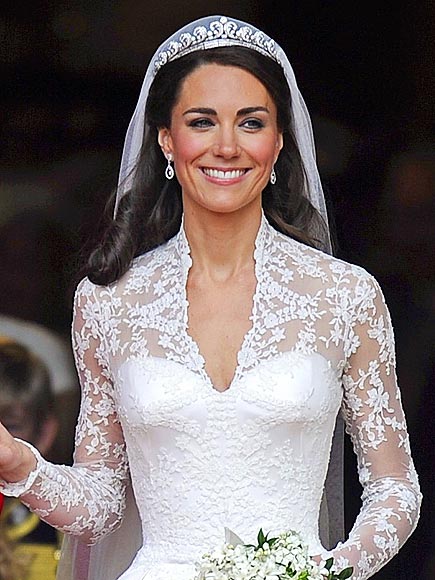 The gorgeous bride in Alexander McQueen.
When Richard came home that night, he told me that Kate's gown reminded him of my wedding gown.
Same lace bodice and neckline. Heehee!
Richard: "Oo nga, sweetie, ikaw talaga yung unang naisip ko nung nakita ko yung gown nya."
Me: "Oo nga, no? Pati yung hikaw namin magkahawig."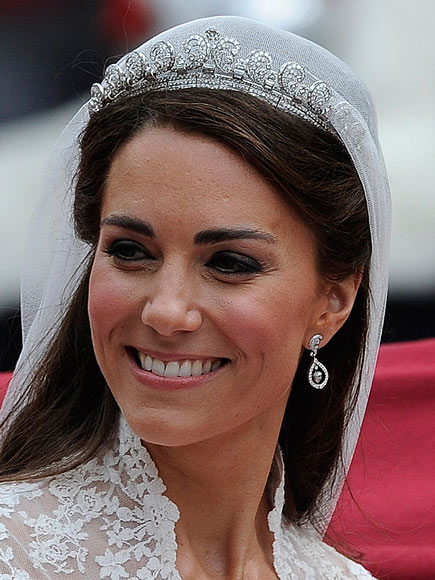 Similar drop earrings from my lola Nene.
That's not where the similarity ends. Heehee! We both have gorgeous younger sisters as maid of honor :)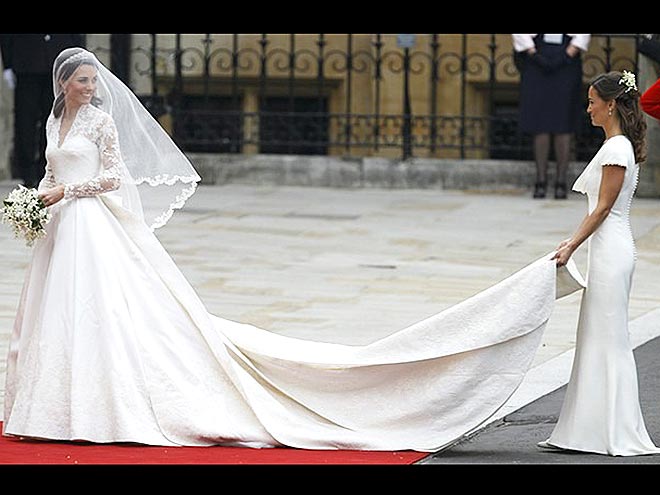 Hindi na pala Kate ang tawag sa kanya; Catherine na pala dapat -- oops! That's another similarity -- her real name starts with a C and her nickname starts with a K (Catherine/Kate). Ako din ganun (Christine/Krisan).
But that's where the similarity ends. Si Catherine kasi princess LANG. Ako, reyna -- reyna ng tahanan. Hahaha!! Tsaka sya may tiara. Ako wala.
Meron din pala ko. Mas maliit nga lang. Haha! Highlands Pimps and Hos Christmas Party in 2004.
Ilusyonada! Ok, back to Earth na :)